Welcome to the
Harbach Electronics, LLC Website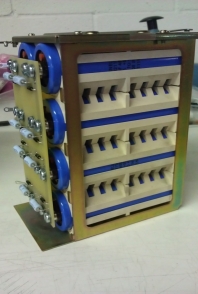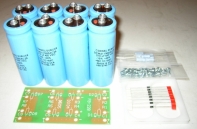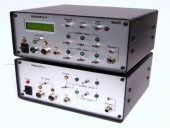 ---
ANNOUNCEMENTS
***WANTED:  Dentron MLA-2500B***
01 December 2013:  I am looking to purchase a Dentron MLA-2500B for development of a new power supply/control board kit for this amp. Many have asked for this upgrade so it is time to move forward. Do not need the tubes. Would also be grateful to borrow a unit to complete the design of the new board and would gladly compensate for time and usage. Please email or call (567) 203-9327.  73, Jeff  W8CQ
***NEW Product Announcement***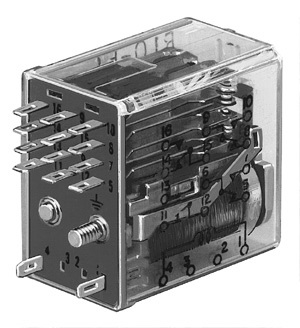 29 November 2013:  At the request of many customers, Harbach Electronics, LLC has added the RY-T4RC/T4XC replacement relay to the product line.  This relay is an exact replacement T/R relay for the Drake TR-4C and T-4XC.  It is located in the "Drake Equipment" section of the website. 
***Change in Soft-Start Kit Ordering Options***
28 November 2013:  At the request of customers, Harbach Electronics, LLC has updated purchasing options for the soft-start (SS-221, SS-201 and SS-100) kits.  A soft-start kit can now be ordered in either the 120 or 240 VAC version and will contain the required resistors for the specific AC mains voltage.  There is no longer a need to order separate resistors.  This also applies to the PW-200 kit that comes with a SS-201 kit.  The specific  catalog pages and ordering system have been updated accordingly.  73 Jeff W8CQ
***Shipping Module Bug***
18 November 2013: The shipping module that the website uses to calculate shipping and provide the different shipping methods has a little bug in it.  The module does not recognize the new 9-digit zip code format (XXXXX-XXXX).  Please when registering as a new customer, please use the standard 5-digit zip code (XXXXX).  If you have registered and are getting a shipping error, please edit the billing and shipping zip code in your user profile.  That will correct the problem.  The shipping module programmers have been notified of the bug.  If you still have a problem, please let me know. 73 Jeff W8CQ
***Electrolytic Capacitors for the FB-220, CP-210 & FB-922 Kits Back In Stock***
20 September 2013: The 210 uF 450 VDC electrolytic capacitors for the CP-210, FB-220 and FB-922 kits are finally back in stock. I received approximately 600 of the 1000 that were ordered. The remainder should be here late next week. I will begin filling back orders this weekend starting with the oldest order and moving forward. If you have an order pending don't worry as I have plenty a caps for a while! Please be patient as I have many back-orders to fill. I will work through them as fast as I can! 73 Jeff W8CQ
***NEW Product Announcement***
Electronic Specialties ES4AC-4 & ES4AC-3 Rebuild/Upgrade Kits for Drake AC-4 & AC-3 Power Supplies
Harbach Electronics, LLC is now a distributor for the Electronic Specialties ES4AC-4 & ES4AC-3 rebuild/upgrade kits for the R. L. Drake AC-4 & AC-3 power supplies. These kits were designed and are manufactured by Paul Kraemer, K0UYA, in Fairfield, IA. Both kits include pre-populated PC boards, wiring and mounting hardware to rebuild either power supply.  Detailed instructions, pictures and other documentation is included on a mini CD with each kit.
 ***W8ZR StationPro II SALE***
14 Feb. 2013: W8ZR has announced a new sale on SP-II kits, effective immediately. The reduced price until further notice for the SP-II is now $220, down from the regular price of $280.  The SP-POD PC boards are SP-NET networking PC boards are also available.