Welcome to the
Harbach Electronics, LLC Website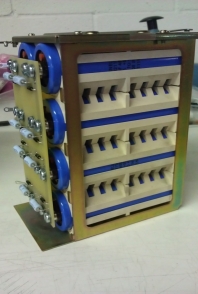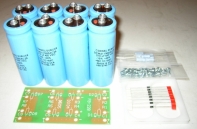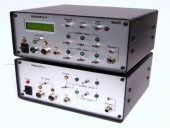 ---
ANNOUNCEMENTS
***NEW PRODUCT – Multi-Key in Final Beta Testing***
21 January 2015:  Harbach Electronics is proud to announce the new Multi-Key!  This is a multi-function external amplifier keying interface that can interface ANY amplifier with ANY radio.  The unit features 2 PLA-140 solid-state relay outputs and a DPDT isolated relay output (phono jack and 3-position terminal strip).  The unit also features complete isolation of the transceiver from the amplifier to protect sensitive keying circuits in modern transceivers.  The keying circuitry is based on the W8ZR StationPro and was developed in conjunction with W8ZR and WA2QBC.  Kits should be available in about a month after final beta testing is completed and enclosure panels have been milled and silk screened.  There will be a Multi-Key information page added to the website soon.
***Dentron MLA-2500 Upgrade Kit Beta Testers Needed***
21 January 2015:  The long-awaited upgrade kit for the Dentron MLA-2500 amps is now in final beta testing!  I am looking for a couple hams with a Dentron MLA-2500B who would be willing to beta test the kit.  The complete kit will be supplied at no charge.  All I ask is that you take notes and provide feedback on the kit and installation instructions to me after the kit is installed.  If you are interested, please drop me an email.
***PM-200, PW-200, PM-300 & PM-CLIPL Kits Updated With 220µF Capacitors***
06 January 2015:  In response to customer requests, as of 06 January 2015, the PM-200, PW-200, PM-300 & PM-CLIPL kits will now be supplied with 220µF 450 VDC electrolytic capacitors instead of 180µF 450 VDC capacitors.  Prices will not increase with this change!
***New Product Announcement***
05 September 2014:  Harbach Electronics now carries the ON/OFF & CW/SSB rocker switch for the Kenwood TL-922 & TL-922A amplifiers.  These are NEW PRODUCTION original switches that are no longer available from East Coast Parts.  They can be ordered from the Kenwood TL-922/A section of the website.
***New BLACK Front Panels Available for W8ZR SP-II Station Controller***
10 August 2014:  A new black front panel is now available for the W8ZR SP-II Station Controller.  The panel is black with white lettering and includes a new power switch.  The panel and switch combo can be ordered from the W8ZR Station Controller page on the website.
***New Adapter Kit for the Drake 2-Pin VOX Connector***
03 May 2014:  I am now pleased to announce availability of the new RA-VOX2RCA adapter kit from Paul Kraemer, K0UYA.  The RA-VOX2RCA is an adapter kit to allow conversion of the Drake 2-pin relay connector used on AC-4 power supplies and L-4 series linear amplifiers to a standard RCA phono jack to facilitate interconnection with a traditional RCA patch cord.  The conversion also allows for easy connection of the AC-4 keying circuit to other linear amplifiers that use a standard RCA jack for connection of the keying line.  The kit comes with a new RCA jack, lock washer, ground lug and adapter plate.  They are available in the Drake products section.
***New Plug-In Relay Adapter Kits for the Drake TR-4 & T-4X/T-4XB***
19 April 2014:  In response to customer requests, I am now pleased to announce availability of 2 new kits, the RA-TR4 and  the RA-T4X/B.  These are plug-in relay adapter kits for the Drake TR-4 and T-4X/T-4XB radios.  These kits replace the old chassis-mounted T/R relay with a small PC board and new plug-in relay.  All components are included in the kits including a new relay, socket, PC board, wire, spaghetti tubing and complete installation instructions.